Please note: The ticket office closes 1 hour before the park closes.
Entries and exits are made independently. The exit is only through the shop.
The park is accessible to people with reduced mobility. Please note that all exits are final.
Payment methods accepted: Cash, credit cards, holiday vouchers.
Please note: You will not receive an e-ticket. Simply go to reception with your order number.
Adress

Le Domaine des Fauves :
567 RD – 1075 – 38 490 Les Abrets en Dauphiné
Tél : +33 (0) 4 76 55 28 88
The Domaine des Fauves is located 45 minutes from Lyon, 50 minutes from Grenoble and 30 minutes from Chambéry.
By car: motorway A43 Lyon – Chambéry – exit Les Abrets
By train: Fitilieu station (15 min walk)
The snack bar "Le Bivouac" is at your disposal with its new terrace near the playground.
You can also enjoy a meal in the air-conditioned (summer) or heated (autumn) dining room, with a privileged view of the new Hyena enclosure.
You can find: hot dogs, chips, sandwiches, salads, nuggets, waffles, pancakes, brownies and of course hot and/or cold drinks and ice cream.
Open daily from 10:30 am to 4:30 pm at weekends.
During the week, please contact reception by e-mail: info@domainedesfauves.com or by telephone on 04 76 55 28 88.
There is a large picnic area in the centre of the park, close to the children's playground.
A picnic area next to the meerkats.
The park allows the possibility of picnicking on the areas provided for this purpose, please sort your waste :).
Our souvenir shop offers a wide range of items featuring all our residents: plush toys*, postcards, magnets, posters, T-Shirts, toys…
A must for the pleasure of children and the joy of parents!
* The zoo supports Nature Planet, the plush brand that contributes to the animal protection "Save the Orangutan" but also to a school support programme in Nepal.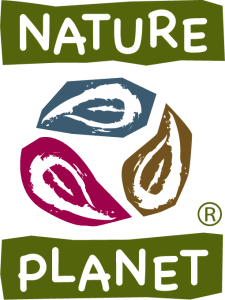 Some of our cuddly toys are made from recycled plastic bottles: ECOKINS