A zoological park, with a family dimension, presenting the largest collection of furry and feathered predators in the Auvergne Rhône-Alpes region.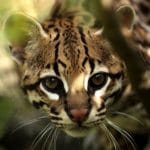 Among the rare and threatened species of the planet, they are installed in a natural setting and accessible to all.
The Domaine des Fauves is located 45 minutes from Lyon, 50 minutes from Grenoble and 30 minutes from Chambéry. Do not hesitate any longer!

As a couple, with family or friends: Live a rare and original experience by spending a night with the wolves!